Whilst many companies invest into expensive marketing campaigns to drive more traffic into their stores and to their businesses, without having the staff correctly and deliberately trained in the area of customer service, it is a total waste of that marketing spend.
This is where training and retraining in the area of customer service is more important than ever before.
Correct staff training has proven to lead to greater sales per customer. It will also help you to regain those customers you may have lost to other "online" outlets due to them having a poor experience with your staff.
There are 2 ways to develop an unforgettable customer culture.
Enrol in our online program "Customer's First".
With 2 levels to choose from, this training program is perfect for you and your staff. It includes staff reporting so you know what your team needs to work on most.
Get hands on help with our in person training packages.
Our half day, full day and intensive trainings are carried out at your work place or venue of your choice. We can also customise one for you.
A 5% increase in customer retention can increase profits by 25 – 95%.
Source: Bain & Co
68% of customers stop doing business with a company because of poor service. Yet 95% of dissatisfied customers would continue to do business with a company if their problem was solved quickly and satisfactorily.
Source: International Customer Service Association
70% of customers left because of a lack of attention from front-line employees.
Source: International Customer Service Association
HAVING AN INSTANT IMPACT ON OUR BOTTOM LINE…
"Thank you, Justin and Customer Culture for working with and training our staff. Your content was absolutely perfect for them, and even we the management learnt new things and great new ways to re-engage with our clients. The way you explained and educated us as to what the customer is wanting these days was brilliant and insightful. We have never seen an immediate impact before from other trainings until today. The staff have already implemented many principles that you shared, and it is having an instant impact on our bottom line."
Brad Argaet, Call Centre Operations Manager, Nexgen Group
KEEPS OUR STAFF MOTIVATED AND OUR CUSTOMERS HAPPY...
"Building the right approach for customer service from the top down has been a fundamental part of the growth of Sentrient. We were looking for a company to train us that gets it from a customer point of view and that could work at all levels in our business to guide us on our journey towards customer excellence. That's why we chose Customer Culture. We've found Justin's direction and the detailed facilitator guides for ongoing coaching and support has helped us develop a customer service program that promotes honest and open conversation with our customers and a sense of urgency that keeps our staff motivated and our customers happy. A shout out from us at Sentrient and thank you to Customer Culture, Justin and his team for their ongoing support and knowledge!"
Gavin Altus, Managing Director, Sentrient
Our whole team is prepared to engage in excellent customer service...
"Since implementing your strategies into our leadership team we have a clear understanding of our team's current customer service style personalities. You have supported our team to introduce discussions and activate our ideal customer service strategy. We now realise that customer service is a group effort and our whole team is prepared to engage in excellent customer service across all areas of our business. You've armed us with information that is real, current and future focussed and we are so appreciative of the positivity you've created around customer service and all that it represents for businesses in today's market."
Amanda, Star Express Cleaning & Property Services
MOTIVATING AND EDUCATIONAL…
"On behalf of Mercedes Car Group and the Dealer network, thank you for your inspiring words at our Dealer Conference. I have fielded so many calls from the Dealer network stating how motivating and educational your content was, and also your ability to connect with each and every one of us. I will definitely be recommending companies engage your services. Thank you again."
John Vasilj, NSW General Manager, Mercedes Car Group
WHAT OUR TEAM NEEDED TO HEAR AND UNDERSTAND…
"Thank you for such a significant contribution at the Roche Conference. You said it as you see it which made the audience sit up and take notice. From the moment we met you at the brief until the end of the conference, your professionalism and energy were well noted. Your insights to customer service, buying behaviour and customers wants and needs was what our team needed to hear and understand. We would be more than happy to recommend you to any company wanting to train their staff better in the areas of customer service and customer behaviour."
Judith Love, Marketing Manager, Roche
Michael Van Lathum, Product Manager, Roche
Our business grew by 40% in 6 months after your training with our staff..
"Hi Justin, I just had to send you my deepest thanks for what you have done in my business.
As you know I started my business from scratch in 2014. After 3 years in operation, while the business was making money, the growth had stalled. With rising costs, I needed more money. I tried a number of things to increase revenue, but nothing seemed to work. I decided we need to go back to basics and set the right foundations for my staff to follow. I discovered your Customers First program which at a glance made sense to me.
You came to my business, and immediately gave me some fresh ideas, and strategies to go to the next level.
You pointed out the "roadblocks", as you call them, as to why we had made it difficult for our customers to do business with us.
The time you spent training my staff to give my customers a better experience was worth it just in the first session. Your dynamic, practical, and direct approach made my team take a sense of ownership, and treat my business like it was their business. In just 6 months, with your help, my revenue grew by 40%. It blew my mind, and the best part is, we've stayed strong and consistent. I cannot recommend your Customer Culture Program enough (and I have).
Thanks for making my staff now see things from the customers perspective.
Jason Bouman
Director
Jump Zone Revolution
CEO - Customer Experience Officer
Justin is famous around the globe for taking $50 and creating Attitude Inc. a clothing brand that became an International Licensing success. He is also the Author of 8 International Best Selling Books and speaks at over 100 conferences in Australia and Overseas each year.
He has appeared throughout the media on A Current Affair, Today Tonight, The Today Show, Kochies Business Builders, 2UE, 2GB and numerous print media outlets.
Justin certainly has the runs on the board when it comes to not only growing businesses but also how to educate staff in the art of servicing customers and creating lifelong clients.
The secret of his success with his companies is great customer service and that is what he wants to assist you with. That is why he created Customer Culture.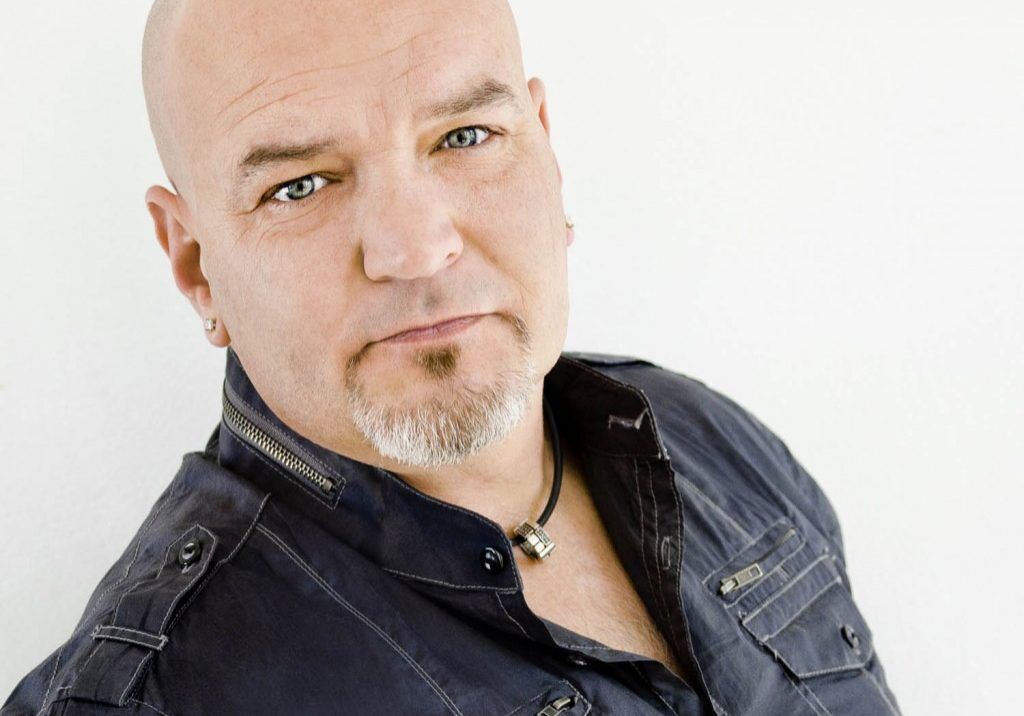 "Stopping staff training to save money is like stopping your watch to save time."